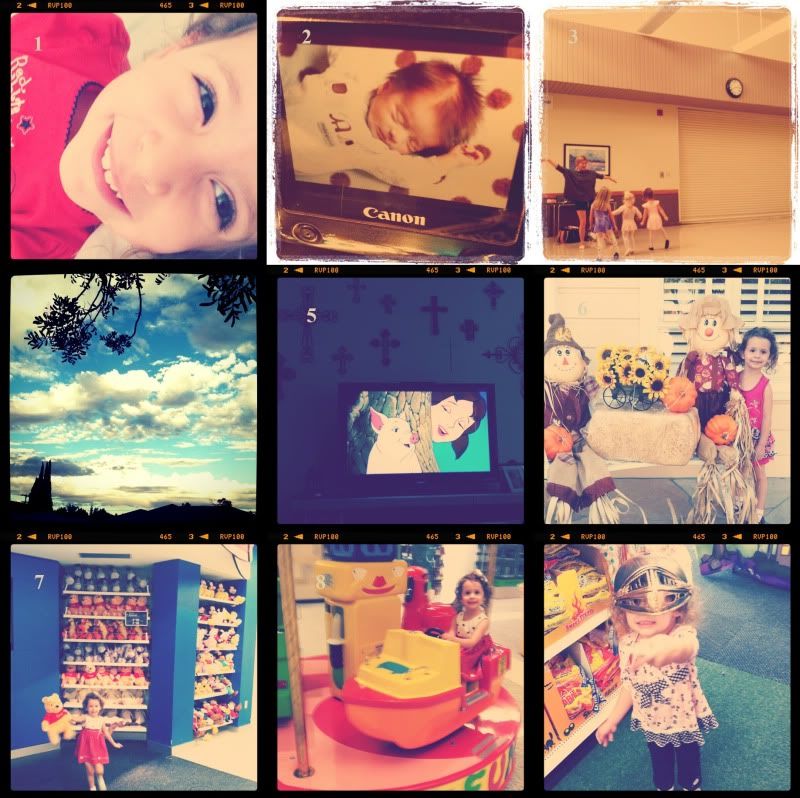 1. Love 2. A newborn session 3. Ballet class
4. Beautiful sky 5. Charlotte's Web - a first for her 6. I have this same picture of her from last year
7. Disney store fun 8. Mall carousel fun 9. Dollar Tree fun

I also lost my Grandma this week. If I had a picture to post, I would. Take more photos of your parents and grandparents - and family.