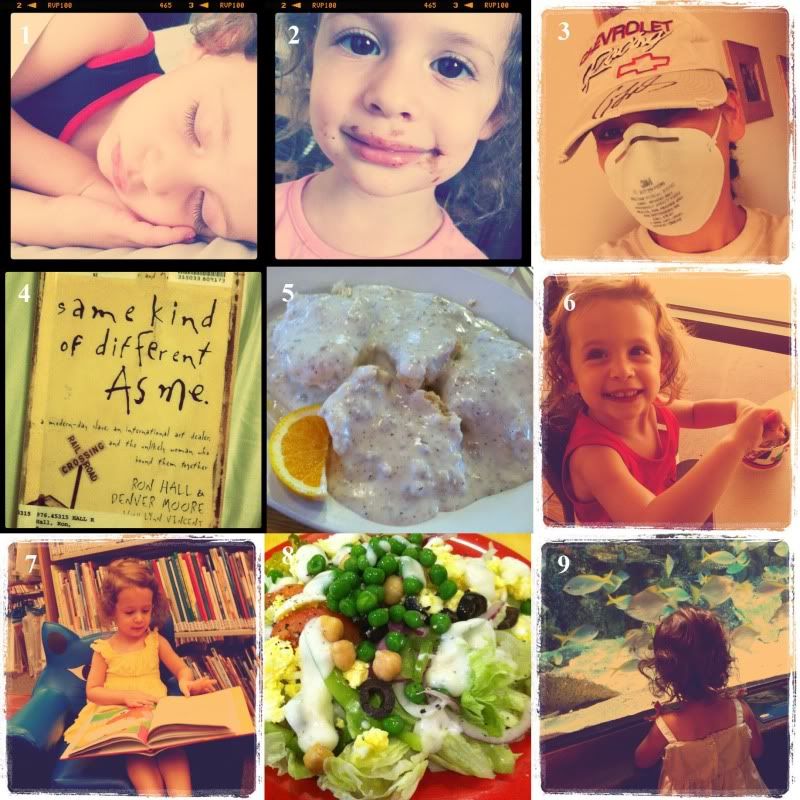 1. More naps 2. Saturday morning Batter Blaster chocolate chip pancakes 3. Painting
4. What I'm reading (almost done - sooooooo good!!!!) 5. Cheat day biscuits and gravy - the best around!! 6. Ice cream (chocolate teeth with sprinkles throughout!) with Grammy and Papa
7. Library 8. Souplantation 9. Our first visit to Aquarium of the Pacific!