Wowza. The crafty side of me has been dying to come out for a month or two now and the craft items have seem to exploded all over my kitchen table. Fabric, ribbon, buttons, scrapbook paper and now paint! I'm looking to make some of those cute signs I see in boutiques and stores but I want a more 'country' and 'beachy' feel to some. We'll see how it goes. Anyway, I picked up a $2 painting kit for the baby girl and we had the best time. She LOVED to paint. I think we are going to make it a weekly project. Michael's has a ton of items for $1 and $2 dollars, so I think we'll make a weekly outing and she can decide what she'd like to paint that week. Cheap family fun!

Here's today's painting memories - holding up Mommy's blank plank of wood and her 'horse'. Maybe it's a coyote? Who knows. Really doesn't matter to her anyway. :)



We're painting!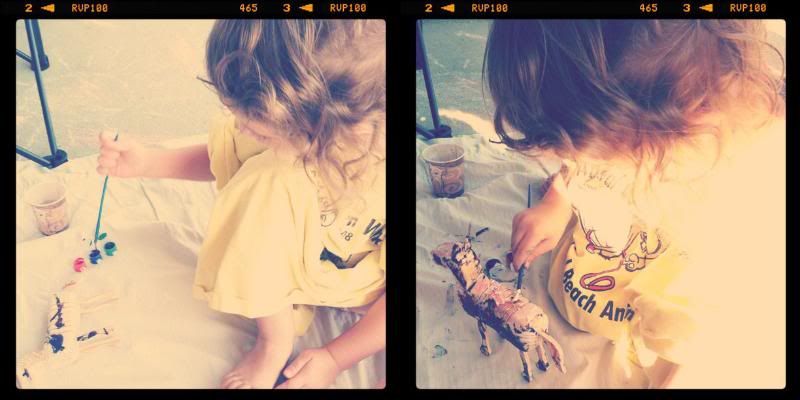 Mommy's project isn't quite finished. I'm about to go sand it so it looks a bit tattered (how funny is that?) and decide what I'd like my first sign to say. Then I've gotta pick up some wire and some fun beads or maybe torn bandana strips or raffia to tie to the wire. I can't wait!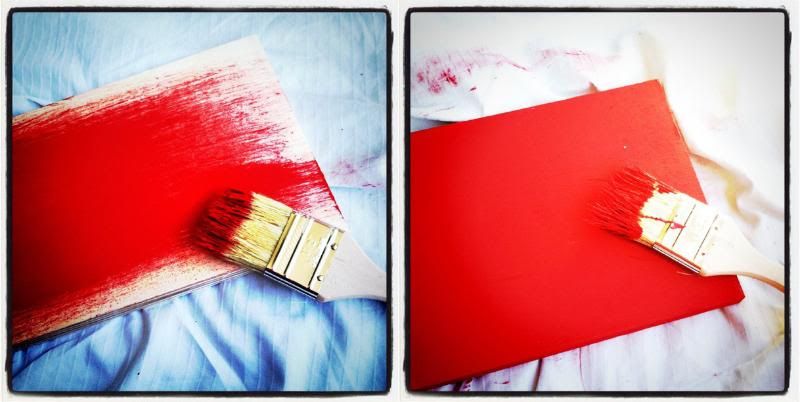 But my little artist finished her piece. If he was in the Dances With Wolves movie, he'd probably be called, "Little Horse With Big Dreams". ;)