Holy goodness, I already missed my 'ongoing' Wordless (sort of) Wednesday post. So instead, I've put together a collage of the last week. I really am hoping to blog more (I see a lot of you stop by in my stats!)...I have sooooo many projects (in my head) waiting to be completed!! Hopefully I'll get started on one of those this weekend. But for now, here's the last week in 9 snapshots!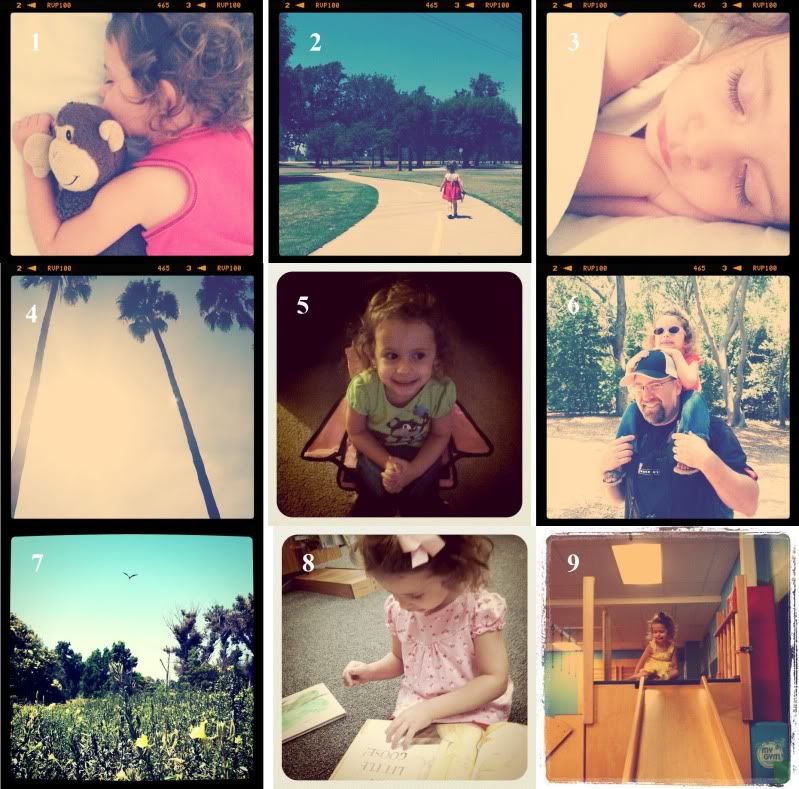 1. Naps 2. Walk in the park 3. More naps
4. Scenery on the way to swimming lessons 5. She likes her chair 6. Nature Center
7. More nature center 8. Library 9. My Gym

How cool is this little project below? I could literally make a wall with my instagram pics about a 'year in our life' at the end of the year if I wanted to!

Picture via apartment therapy:



You can check out this fun little project at apartment therapy!