I'm soooo behind blogging, but a lot of you are friends on Facebook now so I just assume you see all my stuff over there.

I used to spend summers at the beach lathered in baby oil with no sunscreen in sight. :/ The nice wrinkles around my eyes are proof of that now. I thought my beach days were over - I'm not sure I even went to the beach during the last decade. Well, I now have a little girl and it's a whole different, beachy world. We don't leave the house without sand toys, snacks, towels and sunscreen. I SLATHER my little girl in sunscreen. So crazy how 1) maturity and 2) a life that you've created can change your outlook on so many things. I now worry about sun damage and it's long term effect on my 1 1/2 year old...life is funny sometimes. :)

Anywho, for those of you who aren't friends on Facebook but are following this blog (thank you, again!), here is a sneak peek of a family that I love, at where else, the beach!



...and one of my own Little Miss at, where else, the beach!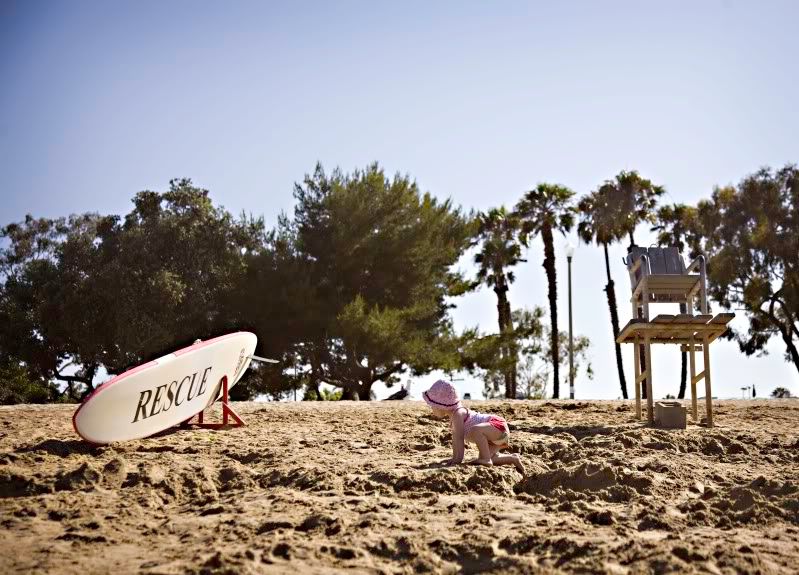 Happy weekend!