This dish is so tasty that I've made it three weeks in a row - so I figured it deserved a blog post!

I found this little gem of a meal out a book I borrowed from the library. Rachael Ray's Book of 10 was sitting on the "New Arrivals" shelf and I decided if there was a book devoted to 10 best dishes in certain categories, I should try at least one or two. Well, I only made it to this one since I checked out a BUNCH of books. But...this is a winner, in my opinion!

Here are the real ingredients, but I kinda cheat, I'll tell you where with the pictures:

Bring a large pot of water to a boil for the pasta. Salt the water and cook the pasta al dente, with a bite to it.
I also love this little guy that keeps me company:

While the water is heating, begin the sauce by heating a large, deep skillet over medium heat. Add the olive oil, garlic, and onions. Saute for 8 to 10 minutes; reduce the heat a bit if the onions begin to brown. You want them to become sweet and soft, but not to caramelize. Stir in the tomatoes and heat through. I use crushed tomatoes with basil. Season the sauce with salt and pepper. This is when things start smelling gooooood!

Stir in pesto sauce. I use the pesto Buitoni sauce with basil (kept with the refrigerated pasta items).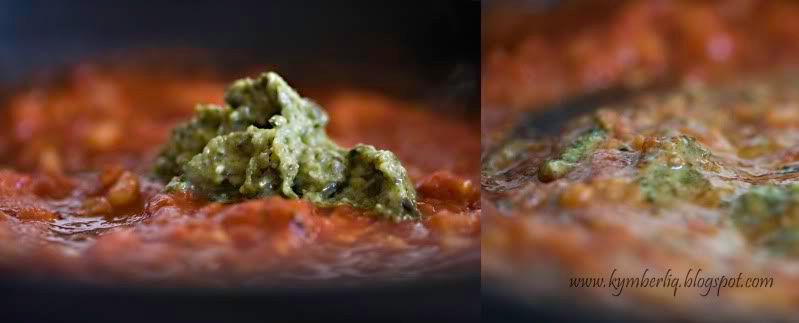 Drain the pasta and add to the sauce. Toss in the pan to distribute. Sprinkle in the cheese, tossing to combine (or leave out and serve at table).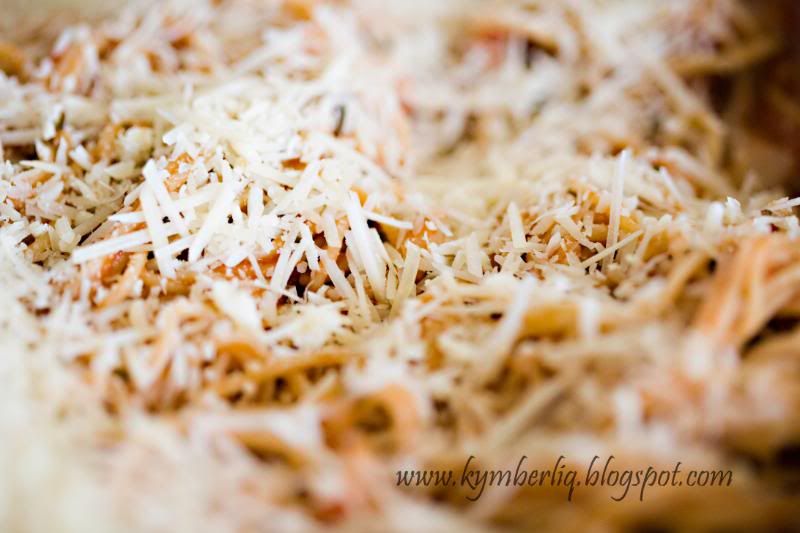 Grab a meat fork. Stick the fork into the pasta and bring up a heaping forkful. Turn and twist the pasta, using your palm to guide the pasta a bit, to form a nest. Serve! Makes 8 nests, 4 inches wide and 5-6 inches long. (I made the nests this time around, but there's really no need for them - just a cutesy touch...so now I just serve it like regular pasta!)
Delish!