This weekend I had the pleasure of attending two baby showers. One was for my friend Wendy and one was given to me by friends/co-workers. I took some detail shots at both. I was a little excited for both so I didn't really stop and take time to adjust the settings on my camera. :/ Oh well, hopefully you will still be able to see how adorable each one was.

Here are some images from Wendy's baby shower. These are two of Ginger's cute room!!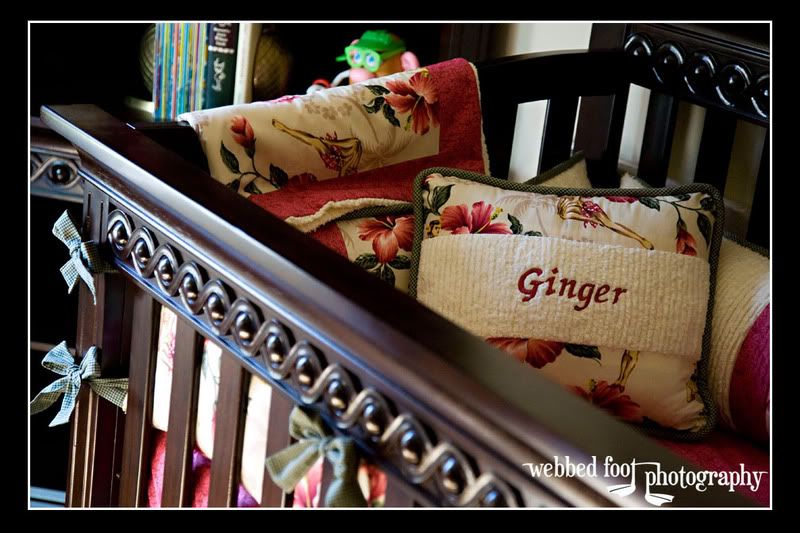 Centerpieces at the tables - cute!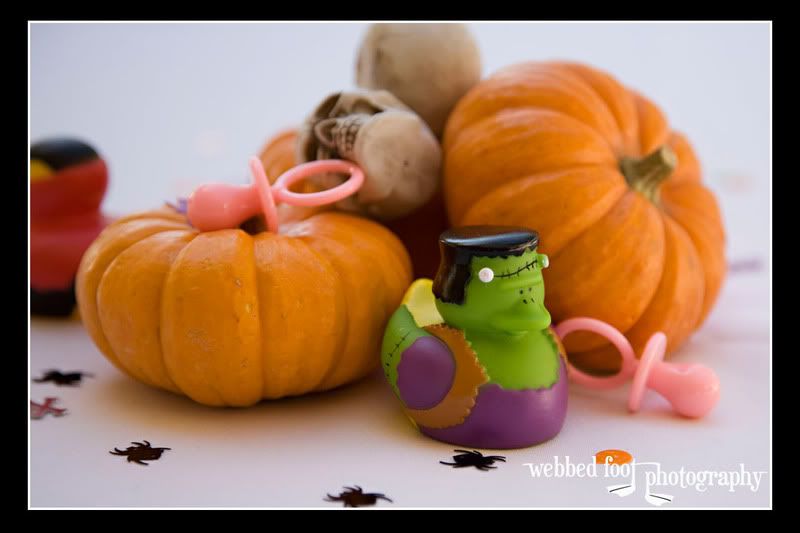 Wendy's friend had a "Onesie decoration station". Here is the one I made: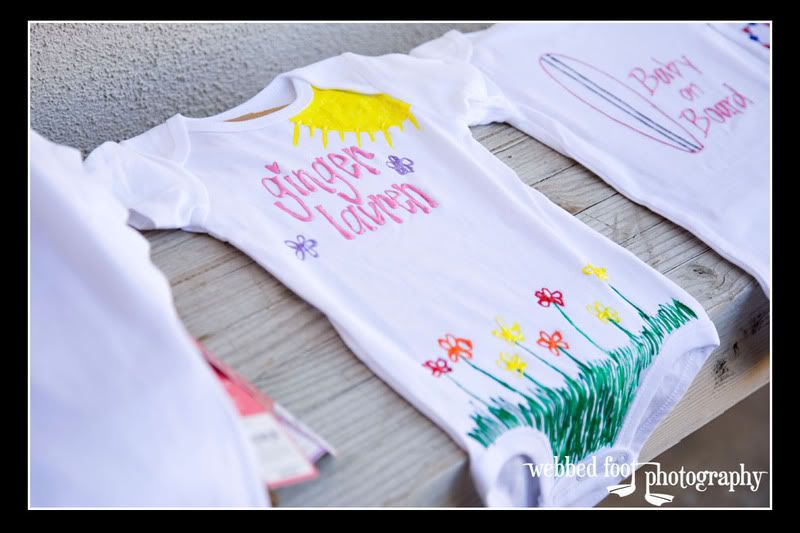 Here is the one Al made. :)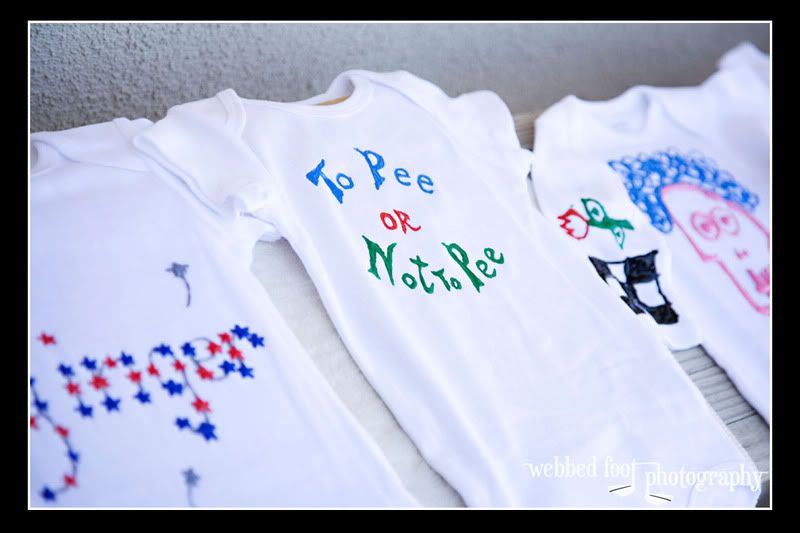 Cute cupcakes for dessert.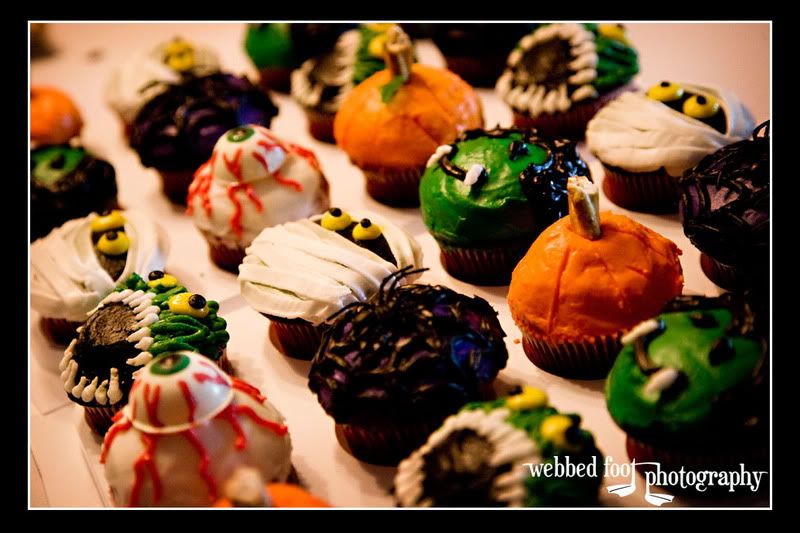 Here are some detail shots from my work baby shower. Here is a gorgeous diaper cake my boss' wife made me. It had a cute puppy blanket on top, but this is the worst picture of it. :/ Again, I was too excited. :)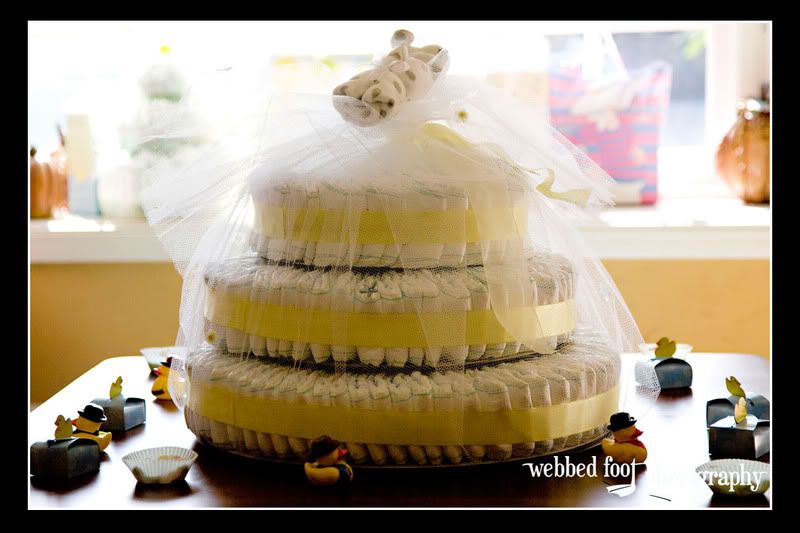 Another diaper cake from Jackie:



My boss' wife (and friend) Andrea made these. She is sooooo creative! She gave me the pacifiers and outfits to take home. Too cute!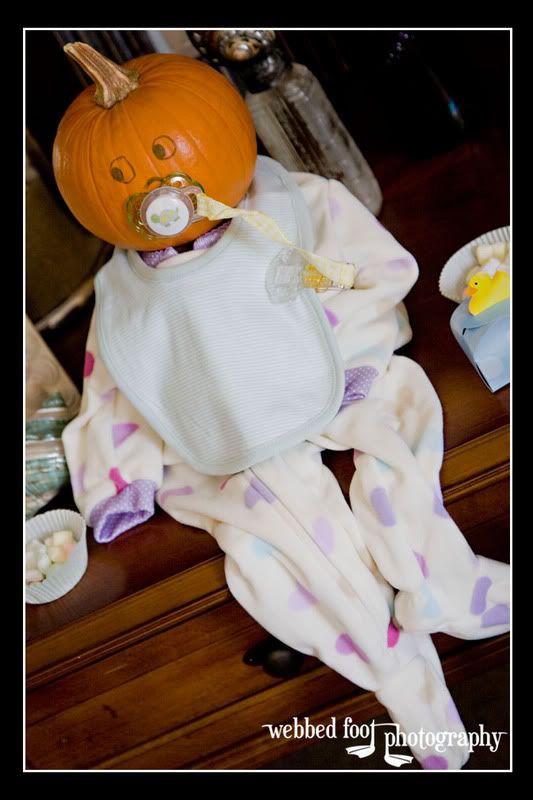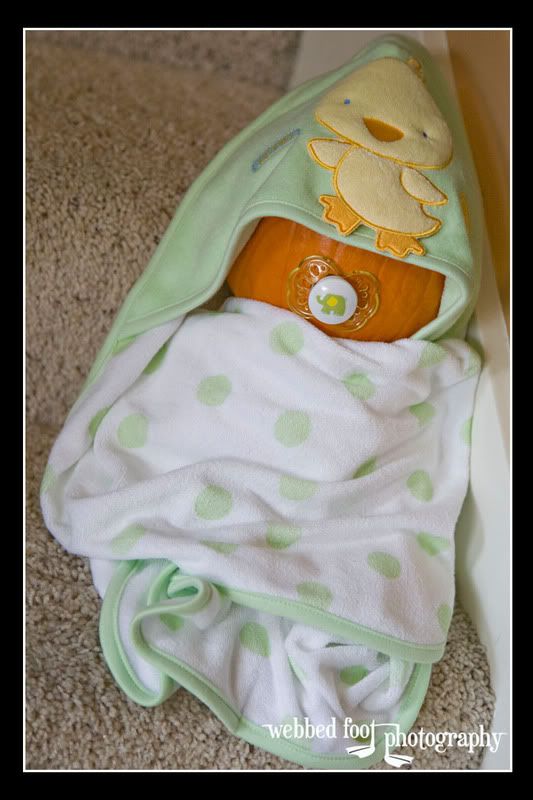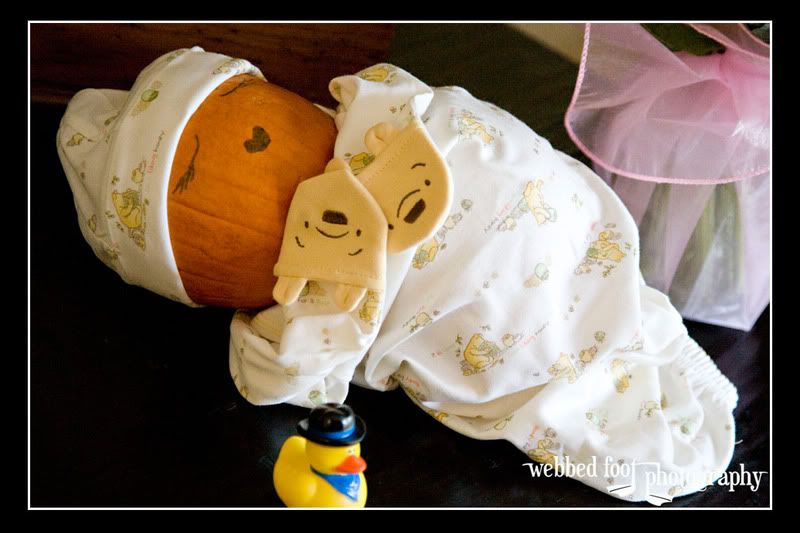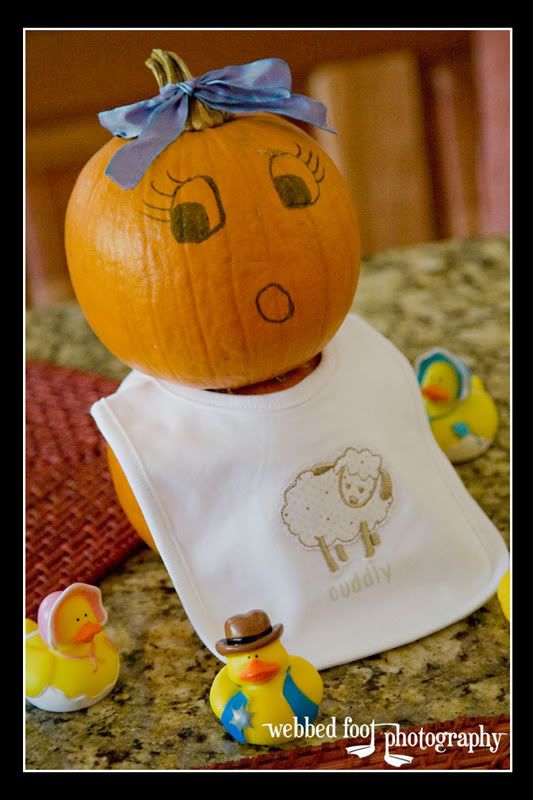 And last but not least, Baby Riley's first cake. ;)