The only thing that is perfect about these photos is the sunset. They're not cropped, they're not photoshopped to increase the color saturation, they're not altered in any crazy way (except for a bit of sharpening -is that crazy?), they're just straight out of the camera.

I wasn't going for the best image here. Just trying to portray how perfect a sunset is.

Although rain is perfect, too. And today was a perfect day for me,weather-wise. It rained. Sort of poured, depending on how you look at it. But it was perfect!

See, I L-O-V-E the rain... not just at-home-all-comfy rain, but have-to-drive-to-work-in-the-rain too. I love looking out the window and seeing the sky all gloomy and dark and watching water pour down from the sky. I might be getting off on an tangent here, but I am a Christian and I don't believe the rain, or the sun for that matter, is just an act of nature. They remind me, the rain especially, that there is something (or Someone) bigger than me and bigger than this world.

Tonight when Al and I were walking into the gym, I started covering my head from the rain. And then I said out loud, "You know, I should EMBRACE the rain!" and I threw my arms out and lifted my face towards the sky. He laughed and I'm sure I looked funny to others, but we don't see the rain nearly enough in Southern California and I felt like FEELING it come down on me. NOTICING each cold, wet drop that touched my skin. But then I got crazy-silly and started singing lyrics from Natasha Bedingfields "Unwritten": "Feel the rain on your skin, no one else can feel it for you...". Al shook his head but I felt like I was IN the moment. That's how I like to live my life. :)

Tonight when we were working on the animal care center newsletter, I heard the rain outside. Al asked, "Do you want to open the window?" I opened it and as I sat down to work on some photos, I remembered the sunset shots that I took last weekend after Emily and Jameel's session.

Maybe I love the rain because I'm so used to great weather. And beautiful sunsets. Both happen regularly. When I took these photos, I told Al how lucky we are to live in Southern California. People pay to vacation here. We were standing on one of the most popular beaches and it's just miles from our apartment. It's crazy how much we take it for granted. Especially a native Californian like me. I try not to do that. Especially when I see these sunset photos. And especially when I feel the hardly-ever-present rain on my skin. If you live in Southern California, embrace the rain. We'll probably get back to our regularly scheduled sunsets tomorrow or the next day...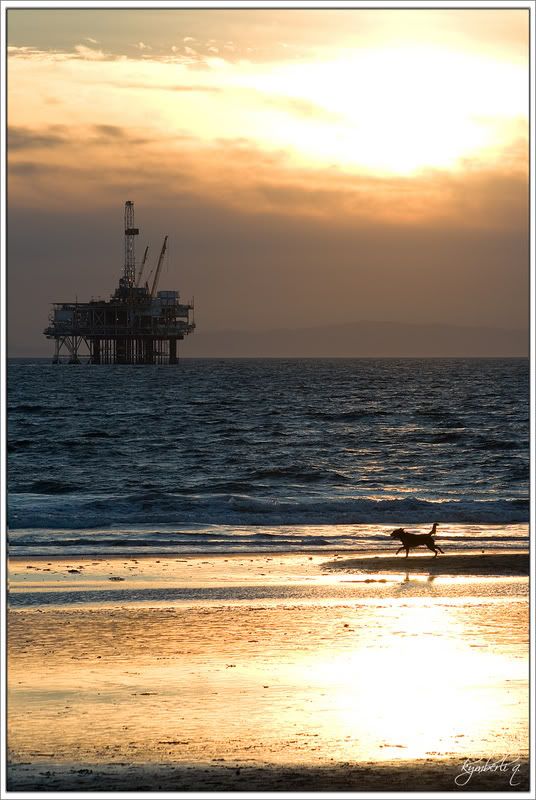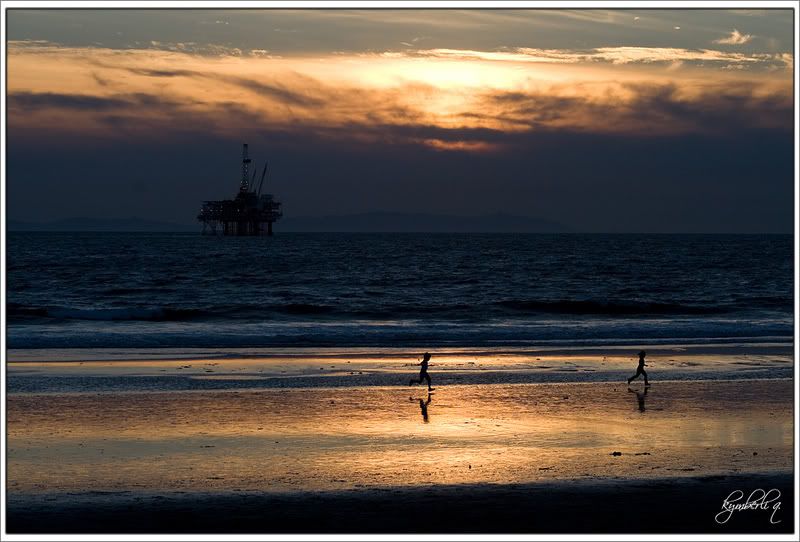 An excerpt from Natasha Bedingfields "Unwritten". It's a repeat play on my iPod. If you haven't heard it, you should definitely check it out on iTunes:

Reaching for something in the distance
So close you can almost taste it
Release your innovations
Feel the rain on your skin
No one else can feel it for you
Only you can let it in
No one else, no one else
Can speak the words on your lips
Drench yourself in words unspoken
Live your life with arms wide open
Today is where your book begins
The rest is still unwritten